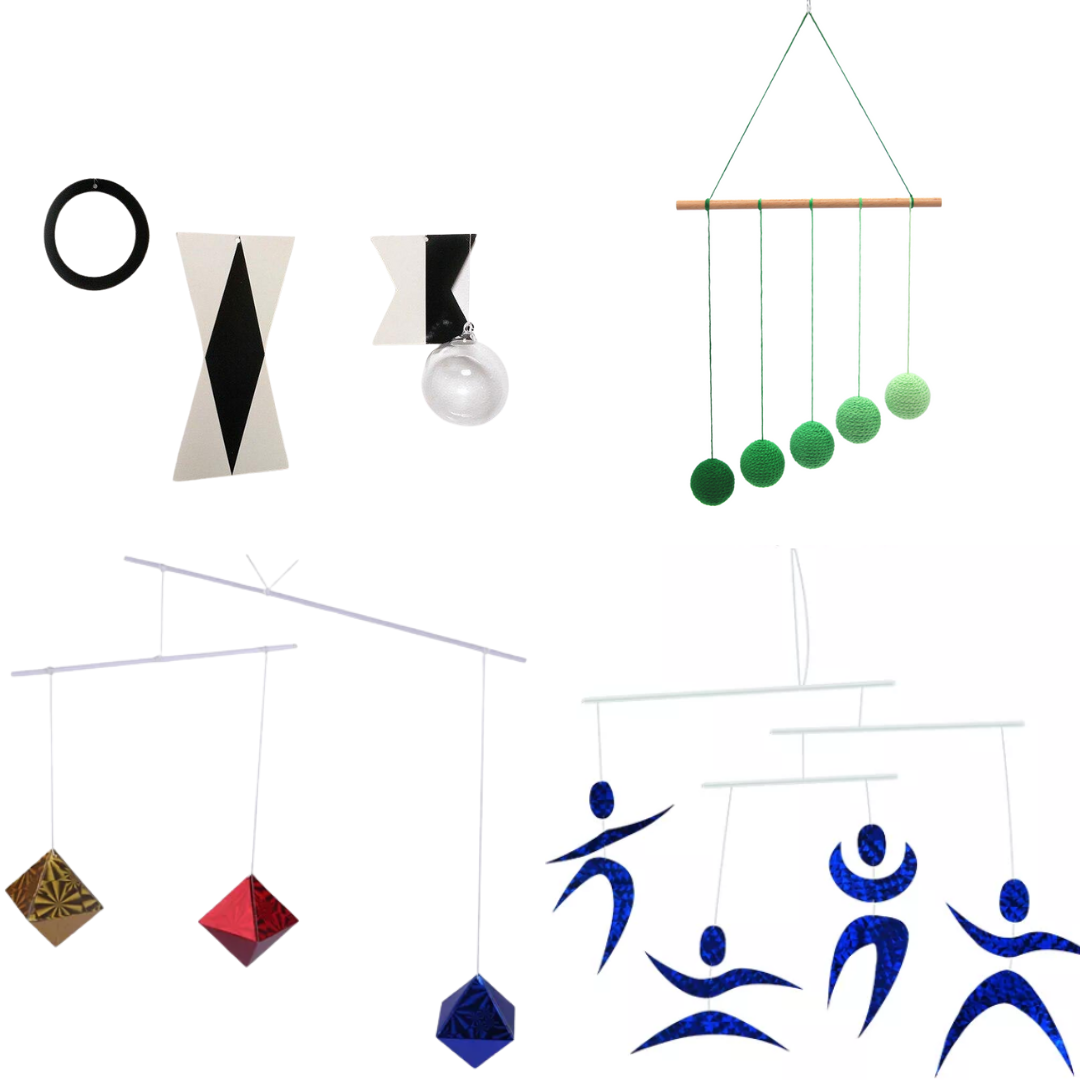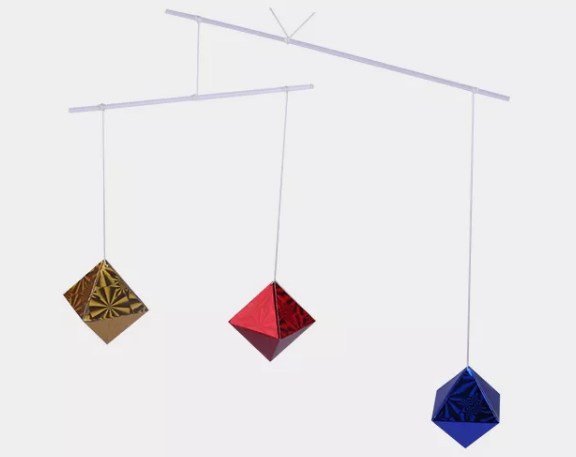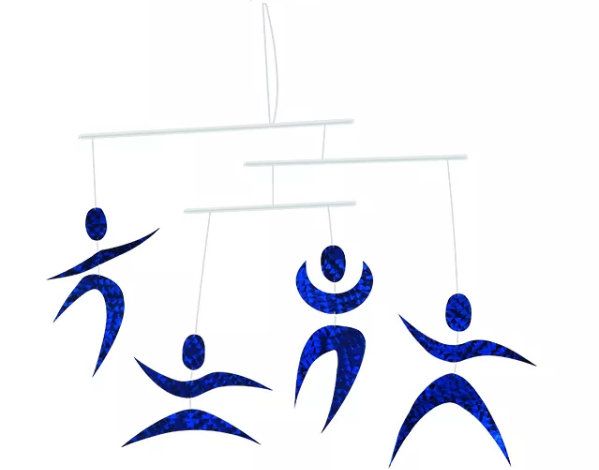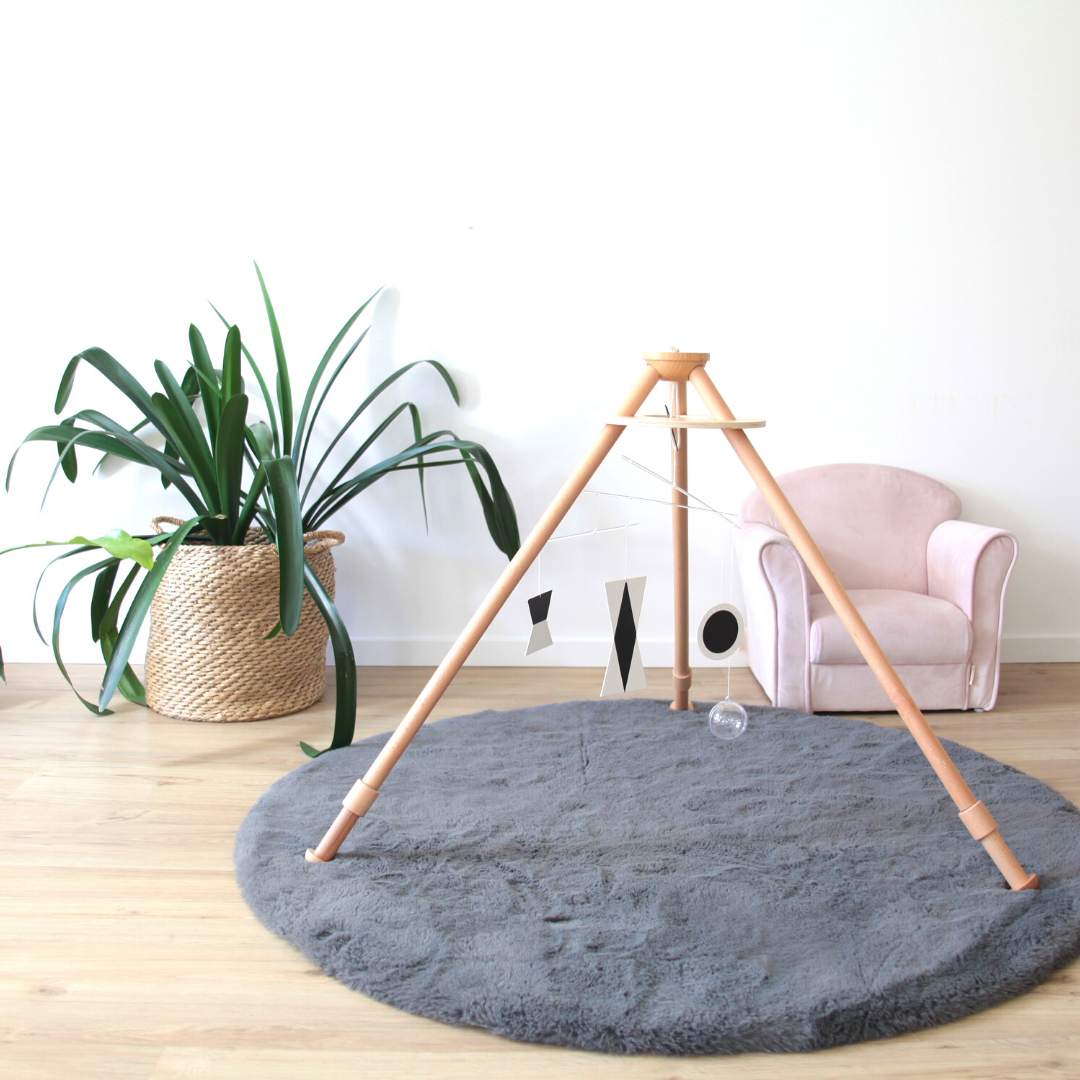 Montessori Visual Mobile Series, Set of 4 (Gobbi Mobile, Munari Mobile, Dancer Mobile, Octahedron Mobile)
Free shipping | within Germany from €49,99
quantity discount | Buy 2 get 10% discount!! / Buy 3 get 15% discount!!
The Montessori Visual Mobile series consists of the Munari, the Octahedron, the Gobbi and the Dancer Mobile. This set is ideal for the first months or year of your baby's life. Mobiles awaken your baby's curiosity and imagination and train three-dimensional vision. The mobiles are best hung 30 - 35 cm above your baby's chest.
Product Information:

Material: All materials used are non-toxic and BPA-free
Age recommendation: from birth
The Murani Mobile: In the first two months of life, babies can only recognize high-contrast patterns and colors (black and white). The mobile trains your newborn's eyesight and helps to build the neural connections in the brain and promote cognitive development.
The Octahedron Mobile: From around two months your baby will also begin to perceive colors such as red, orange, green and yellow, around the third month the color blue will be added. Your child will be fascinated by the good glossy paper which comes in hexagonal and diamond shapes and will concentrate fully on the mobile.
The Gobbi Mobile: The "third" in the Montessori Visual Mobile series, the five balls of the mobile create a color gradient, the mobile is perfectly tailored to the vision development of babies aged around three to four months. Your child will soon notice the different color combinations and find them very fascinating.
The Dancer Mobile: This mobile is made of blue and silver tinfoil. As soon as the mobile starts moving, the four little dancers dance back and forth. The material makes the dancers very light and they dance even with slight air movements. The light reflections and the dancing figures will fascinate your child and your baby's eye coordination will be promoted.
Share
30 days return policy
Your satisfaction is our top priority! Buy with confidence as we offer a hassle-free 30-day return policy. You can easily return or exchange any product if it doesn't meet your expectations.
Free advice if needed
Our dedicated team of early childhood educators is here to help you through your parenting journey. We offer free consulting services to answer your questions and provide you with the support you need. Whether you're looking for advice on choosing the right Montessori materials or need personalized recommendations, our experts are just a message away.