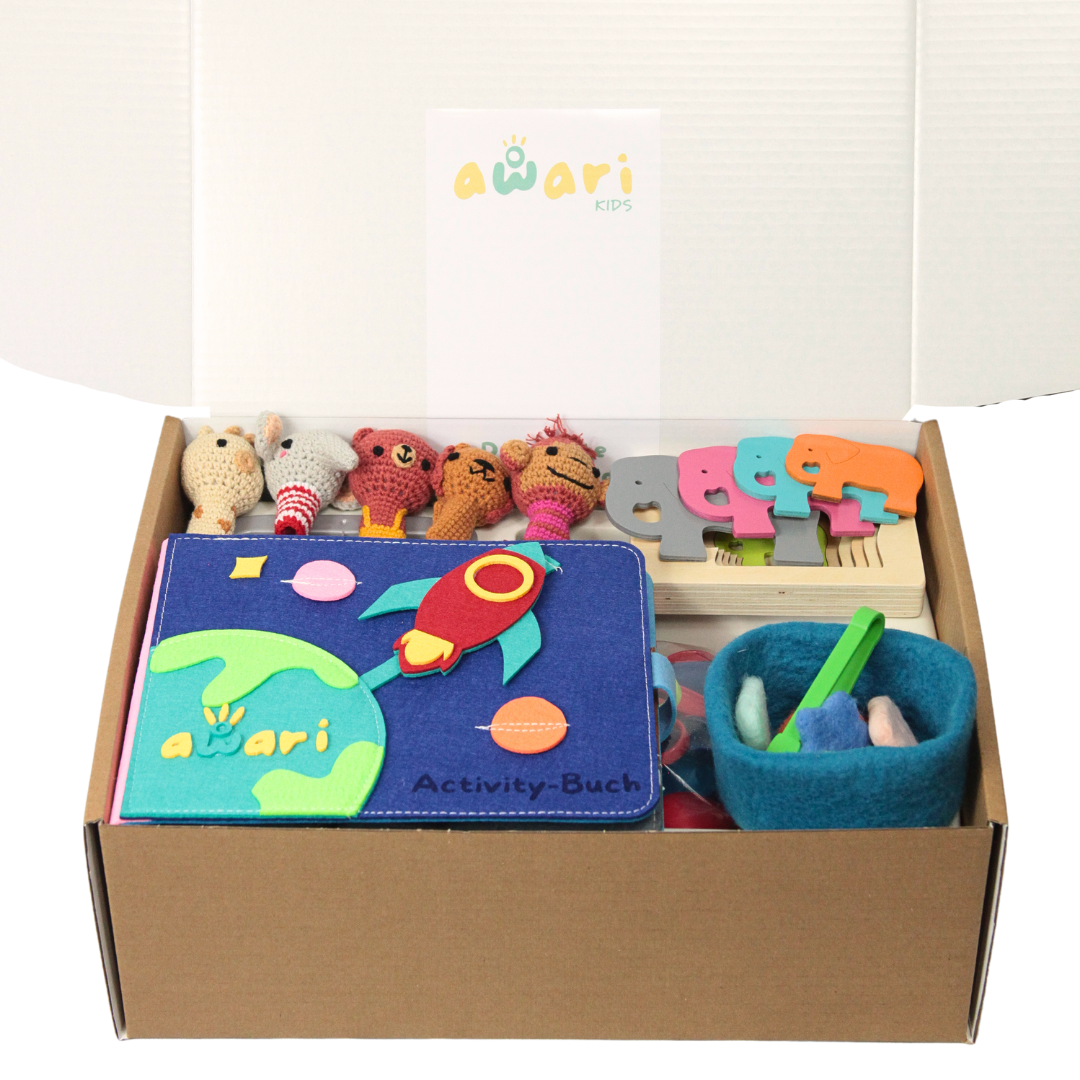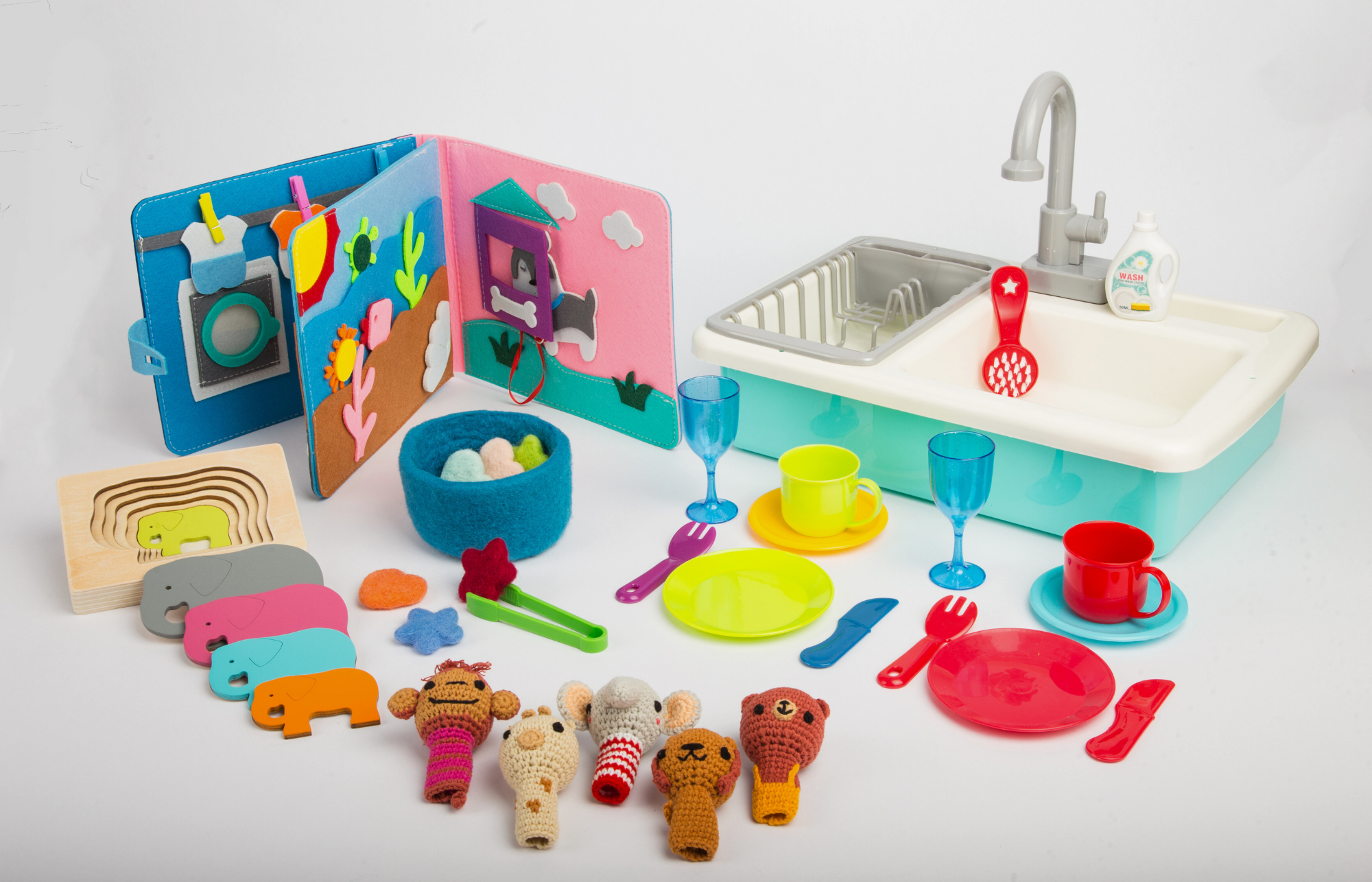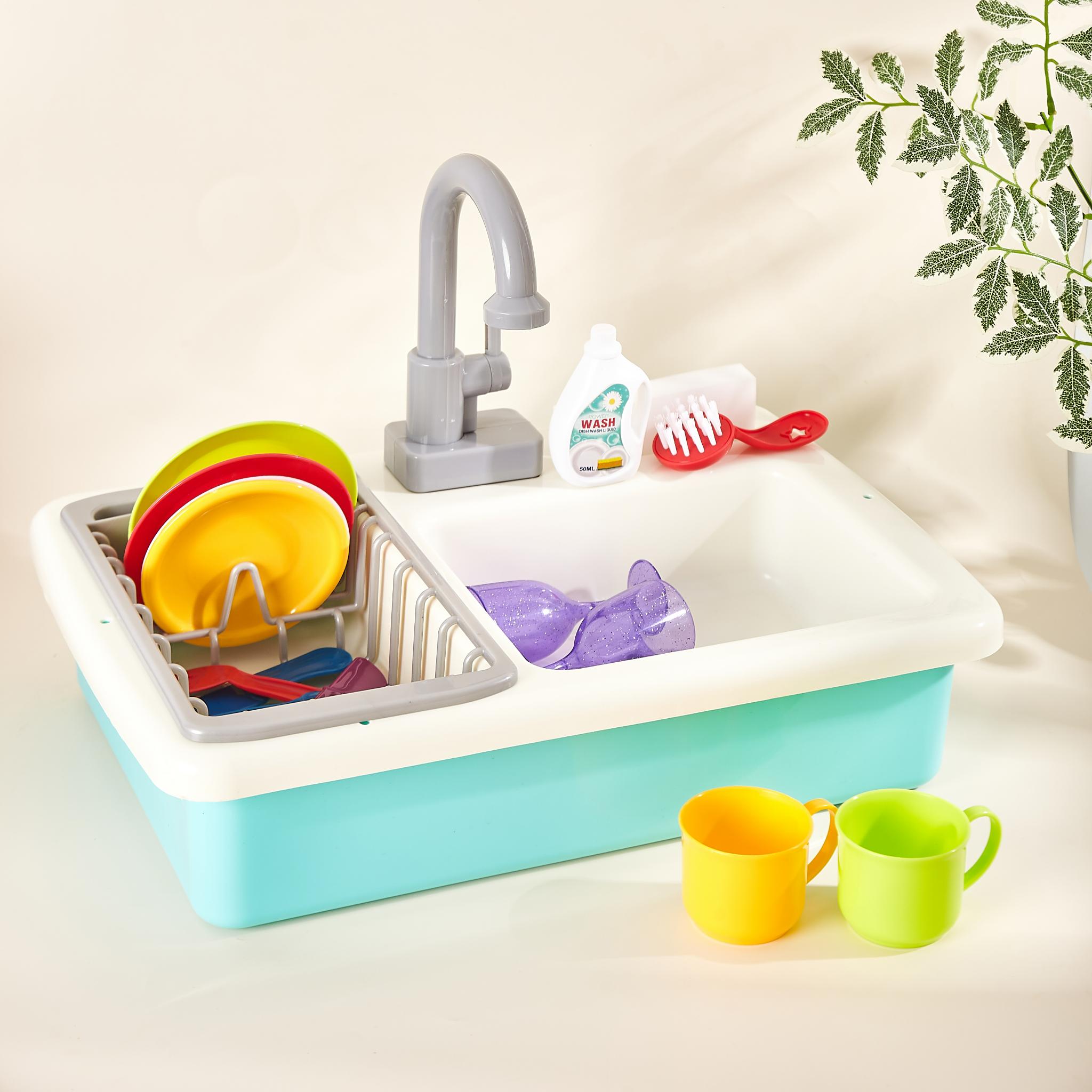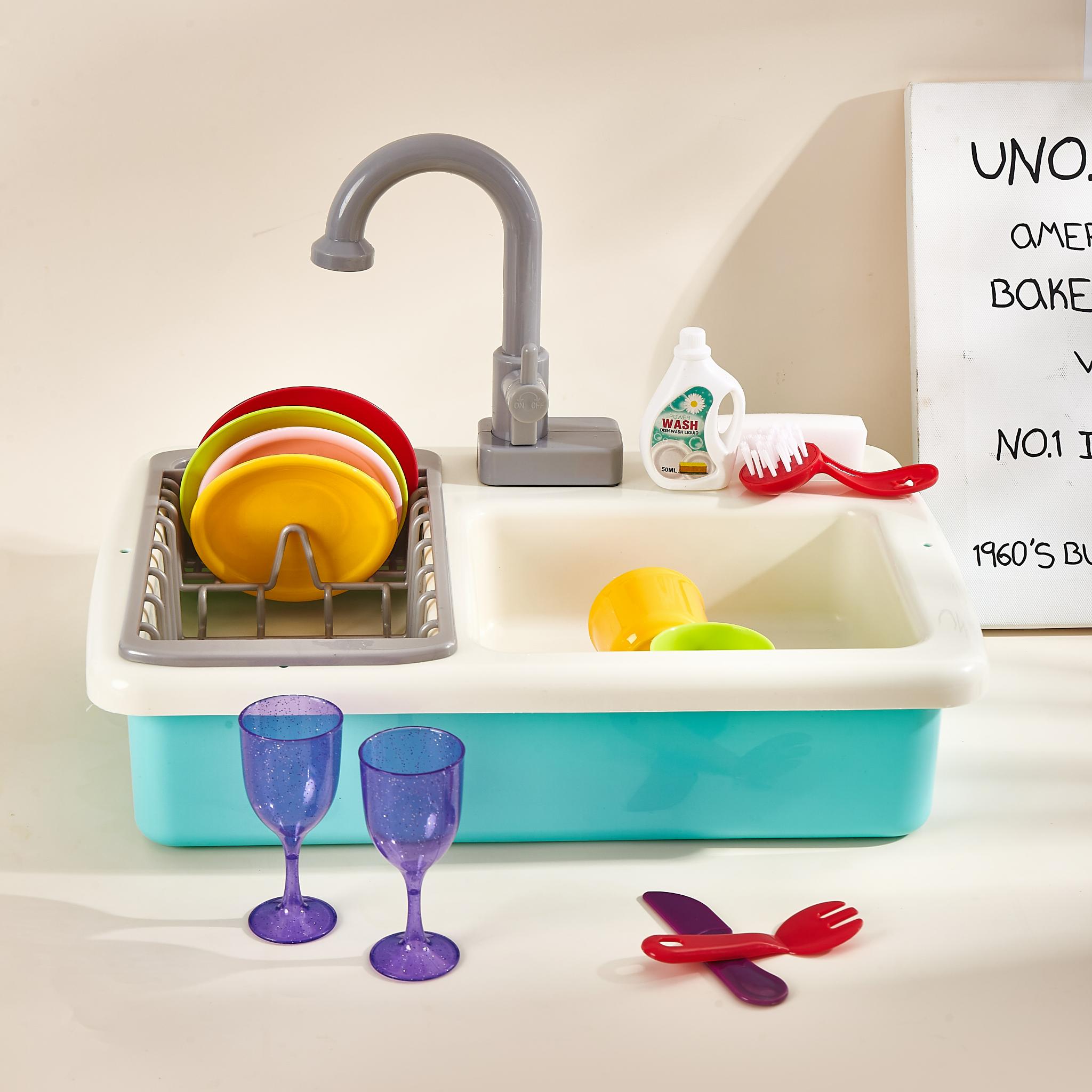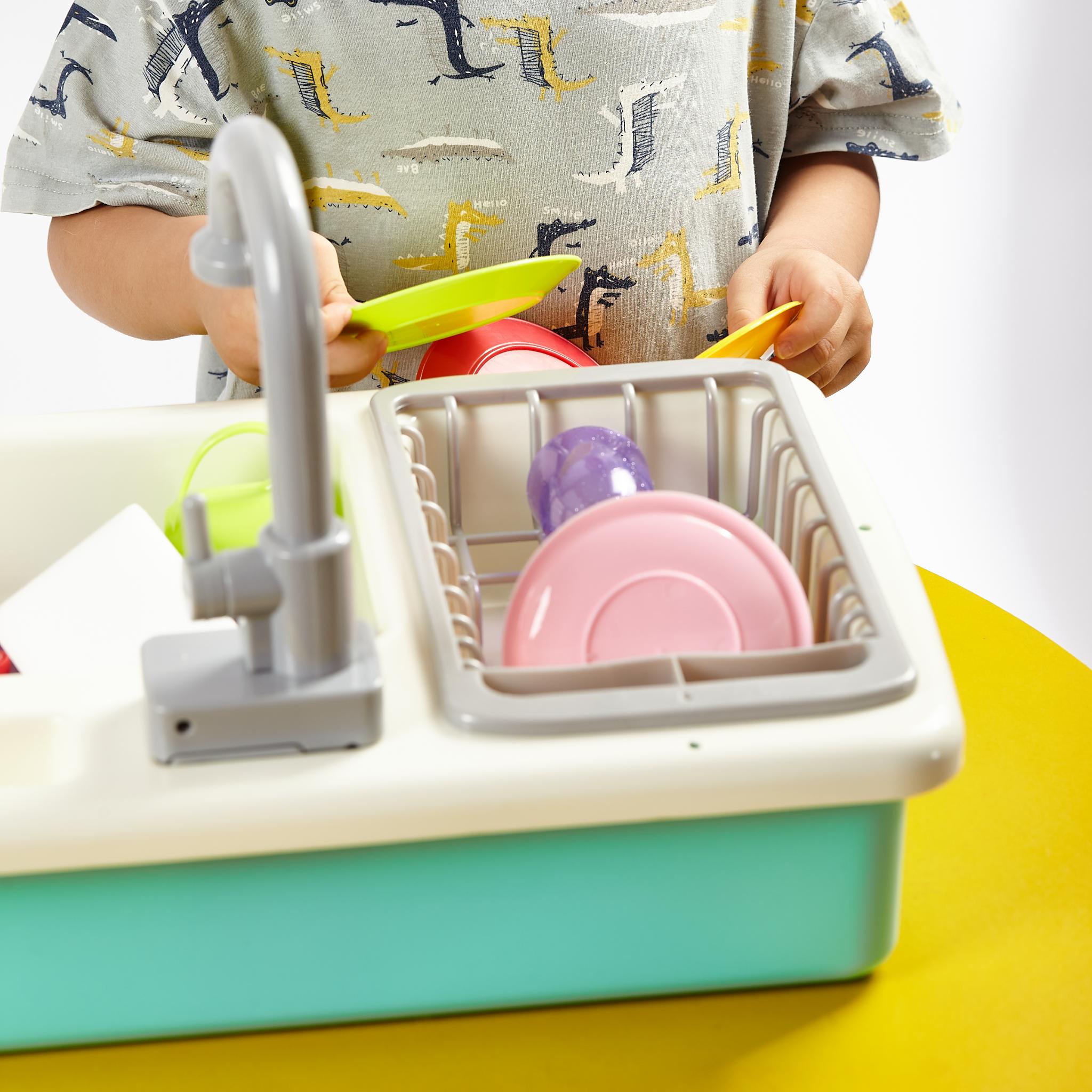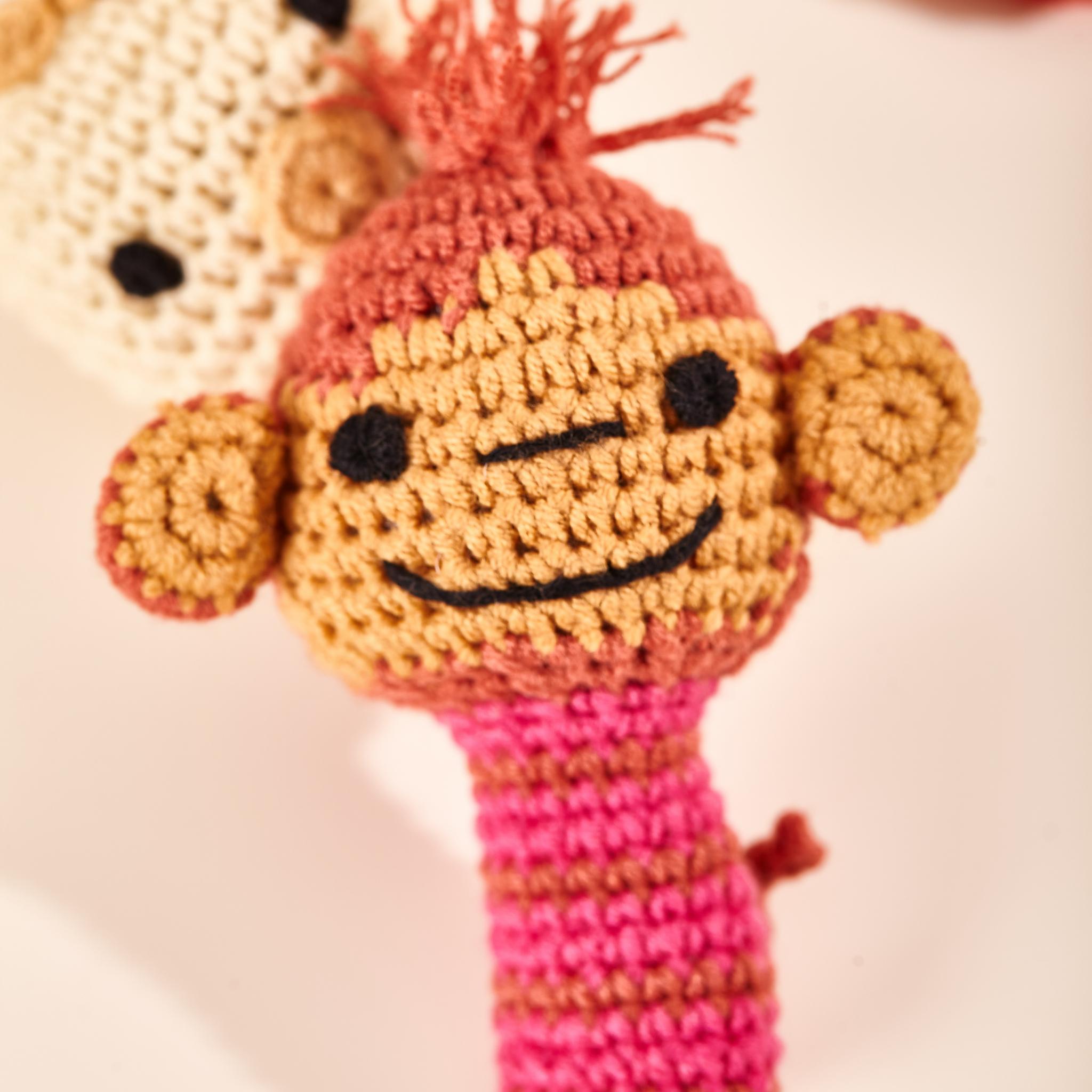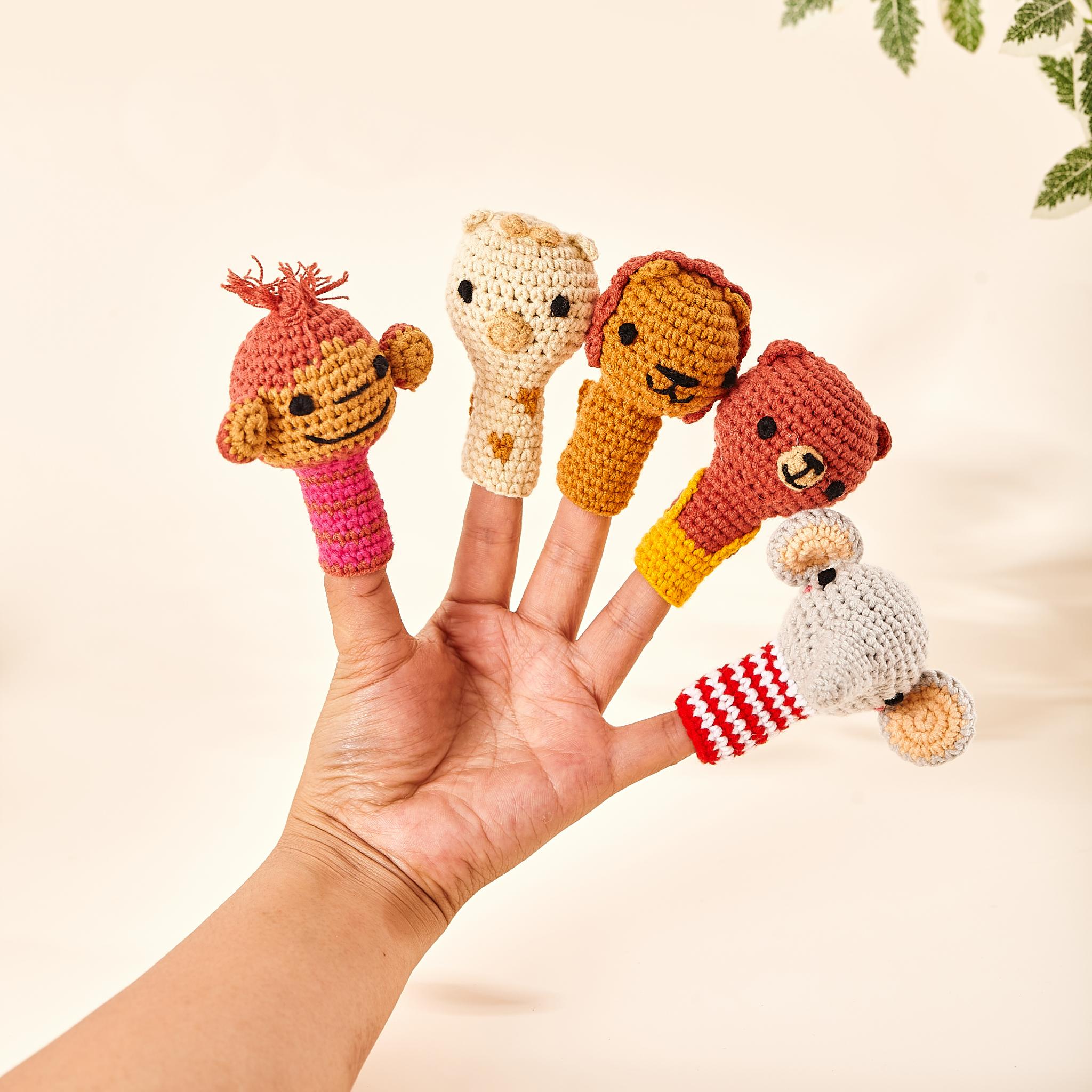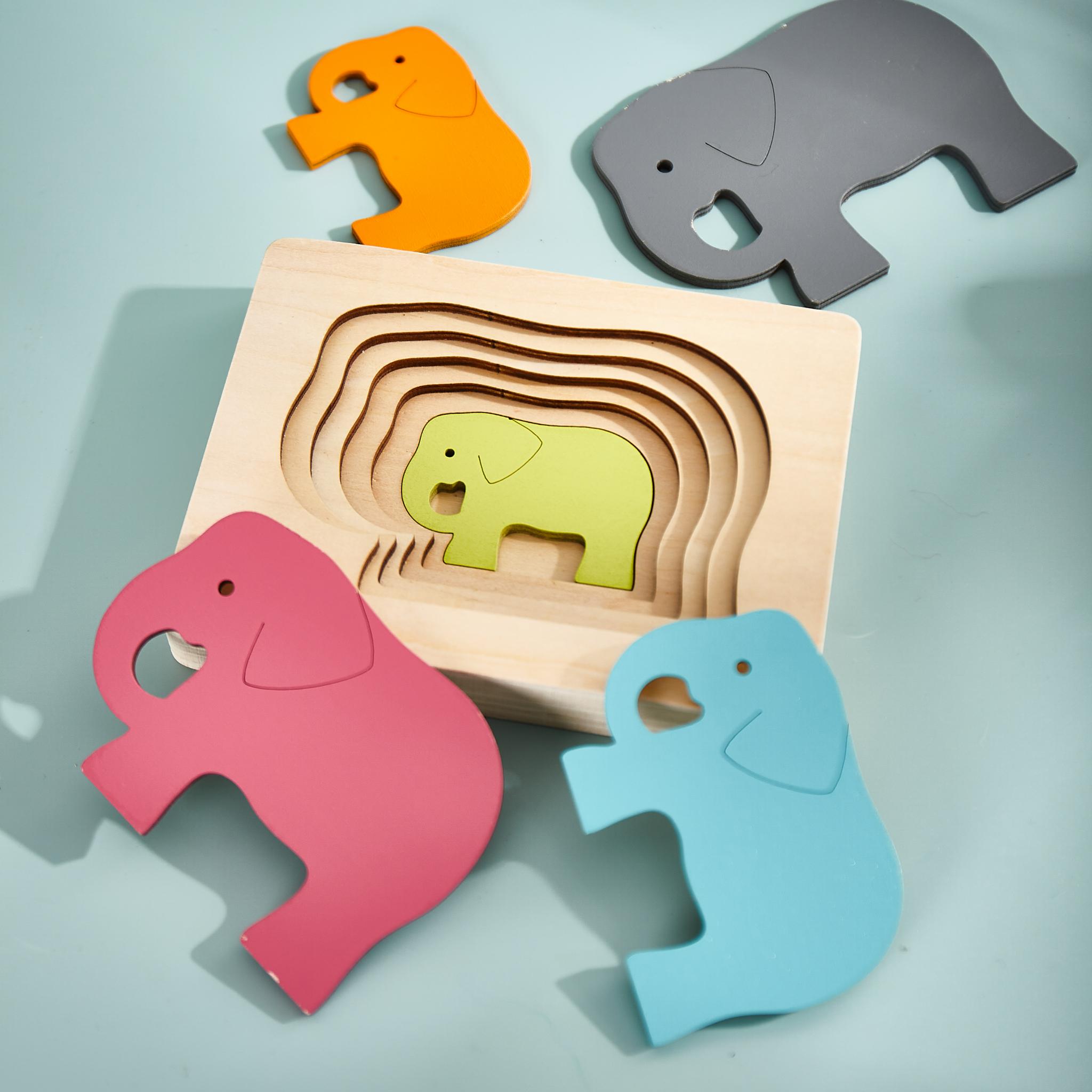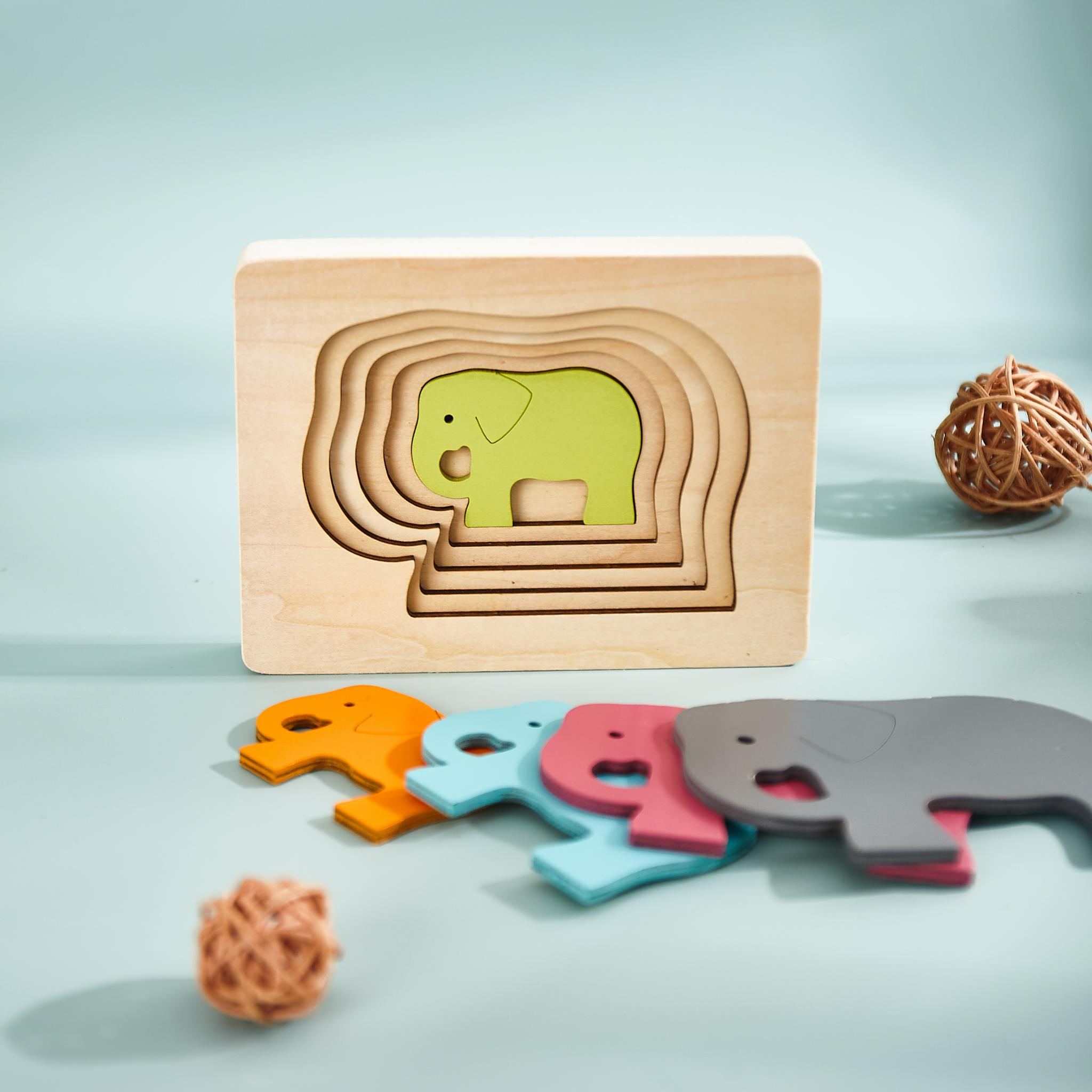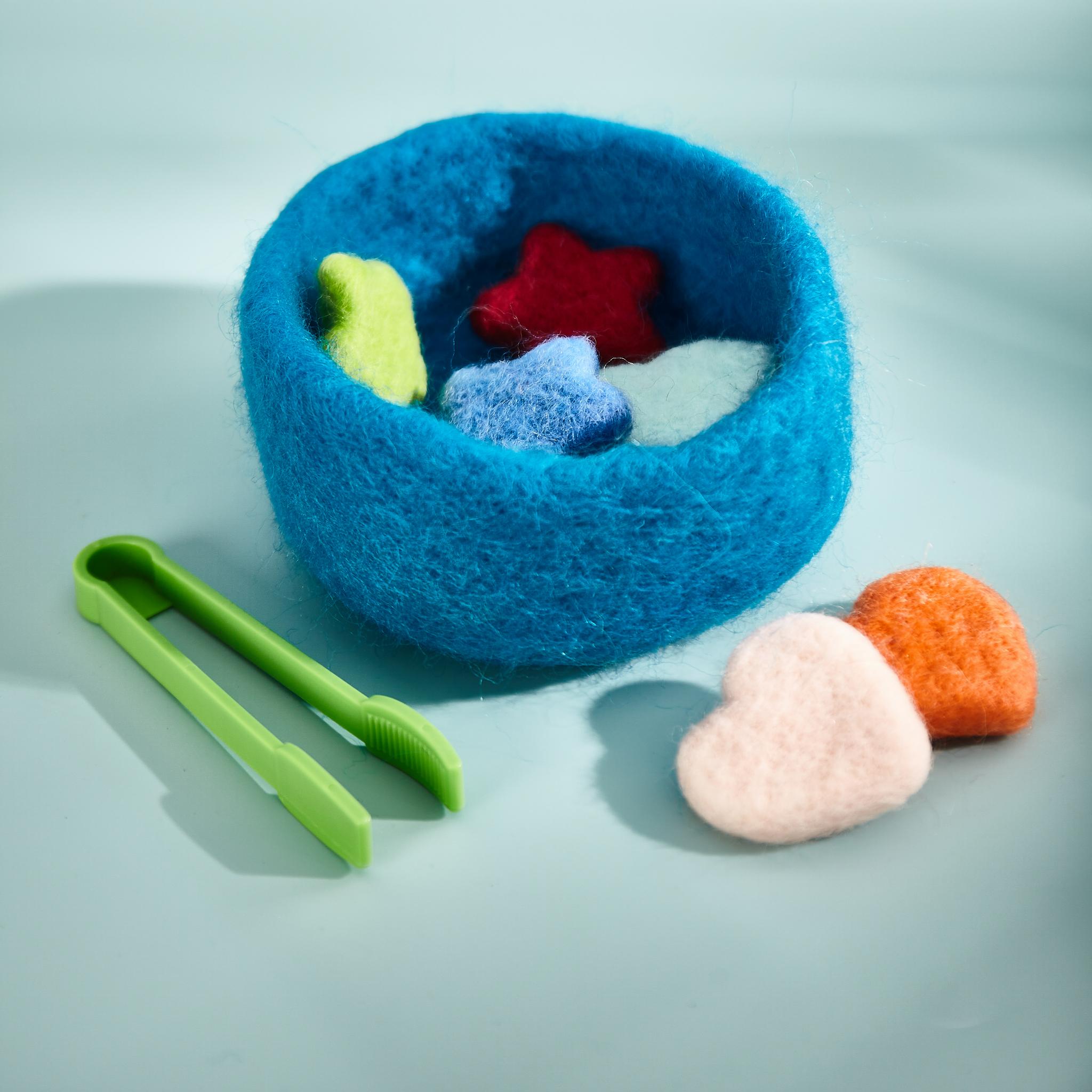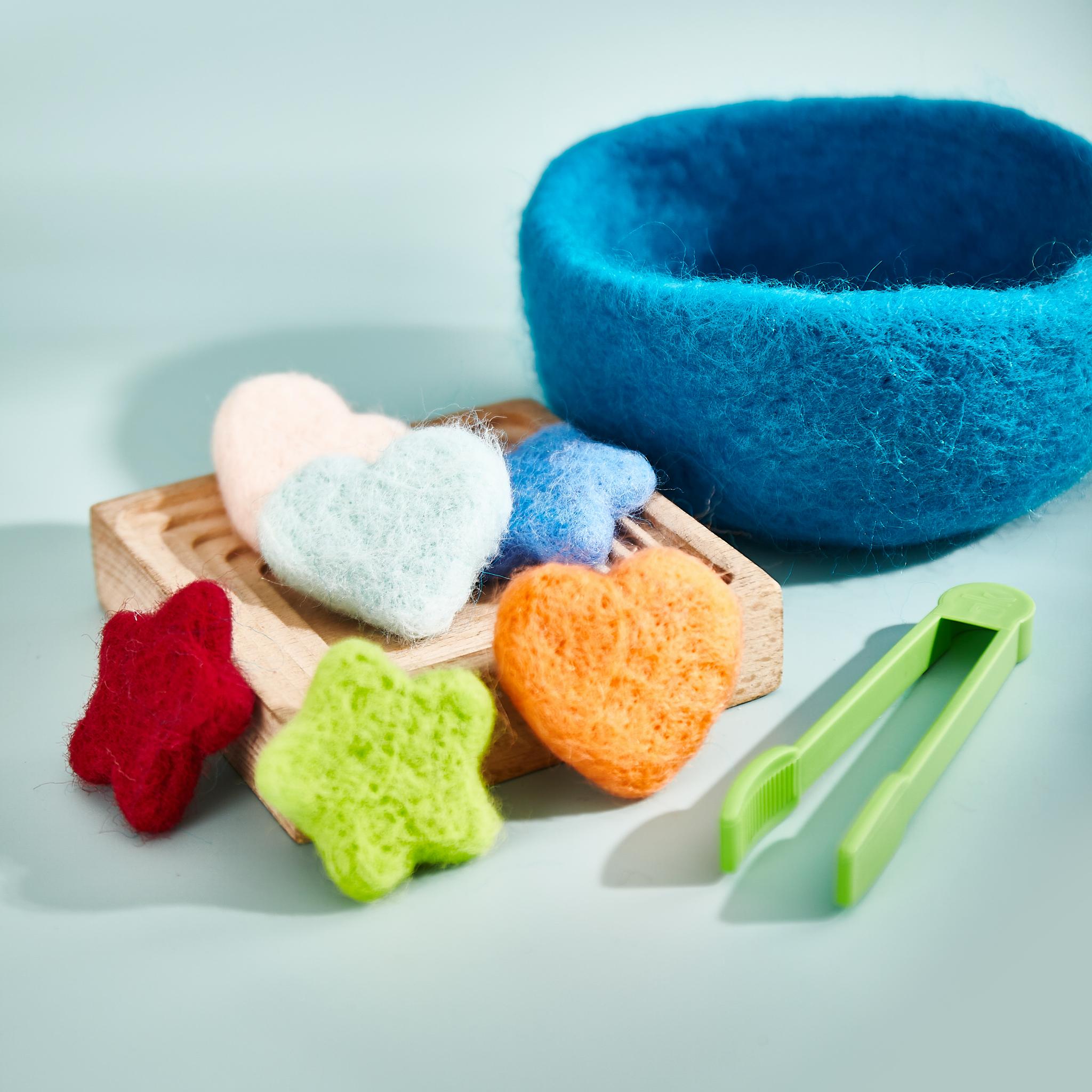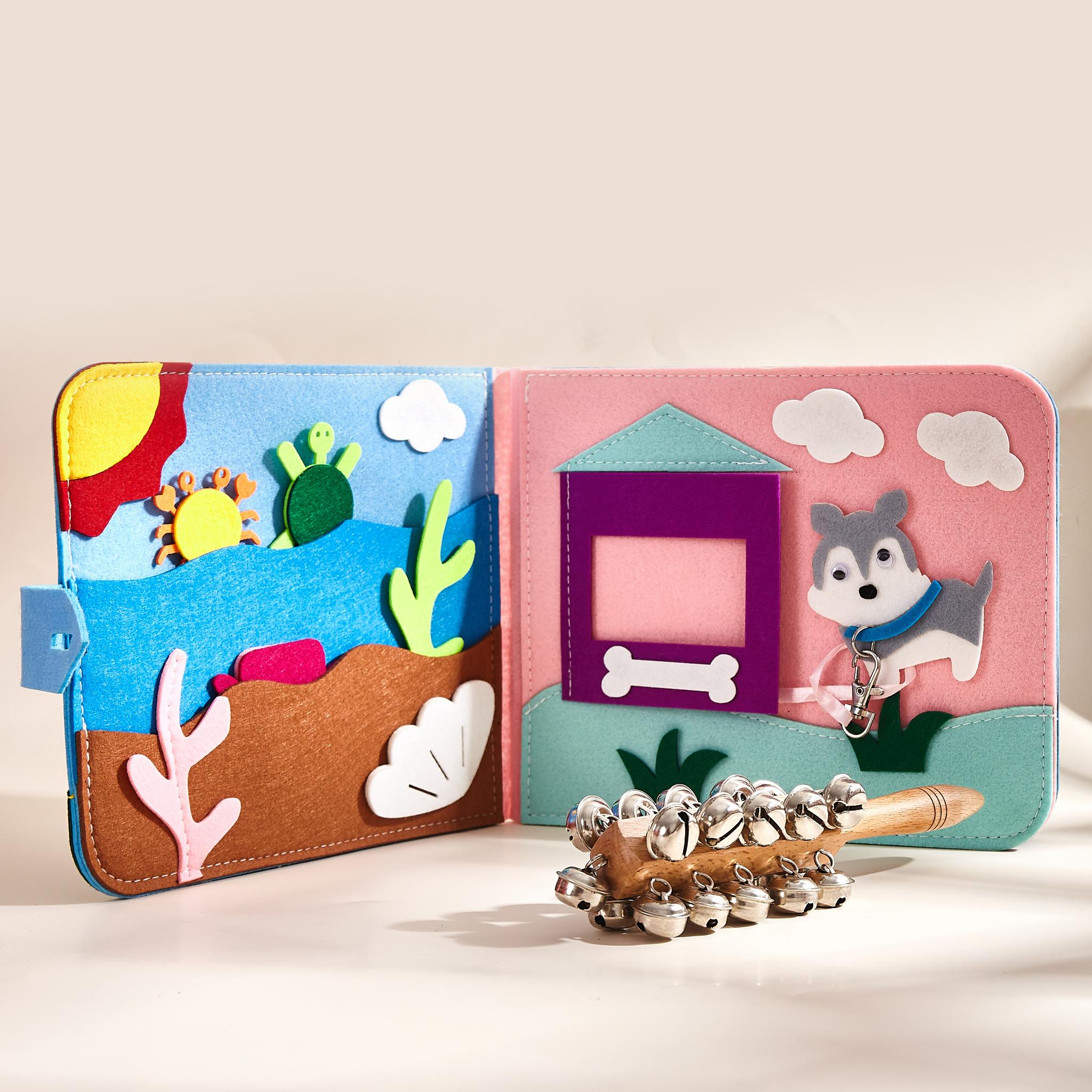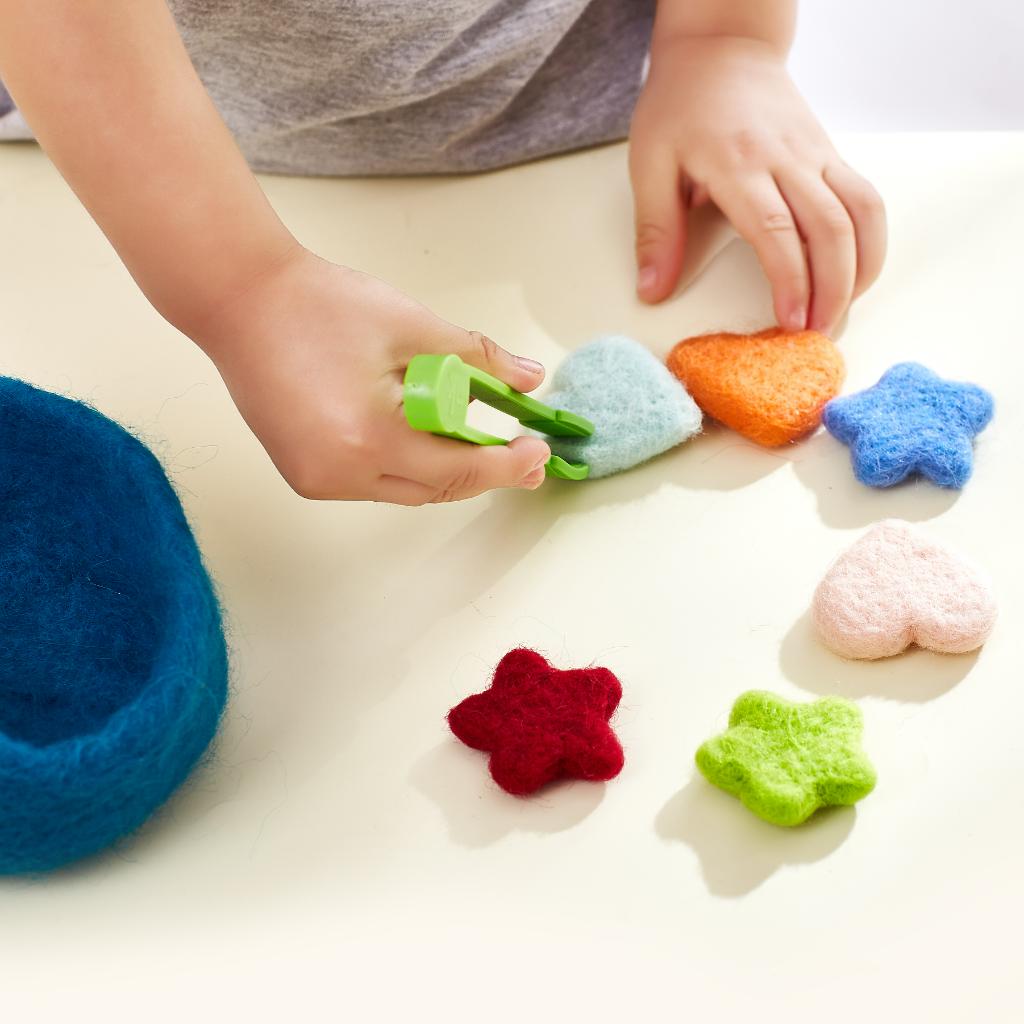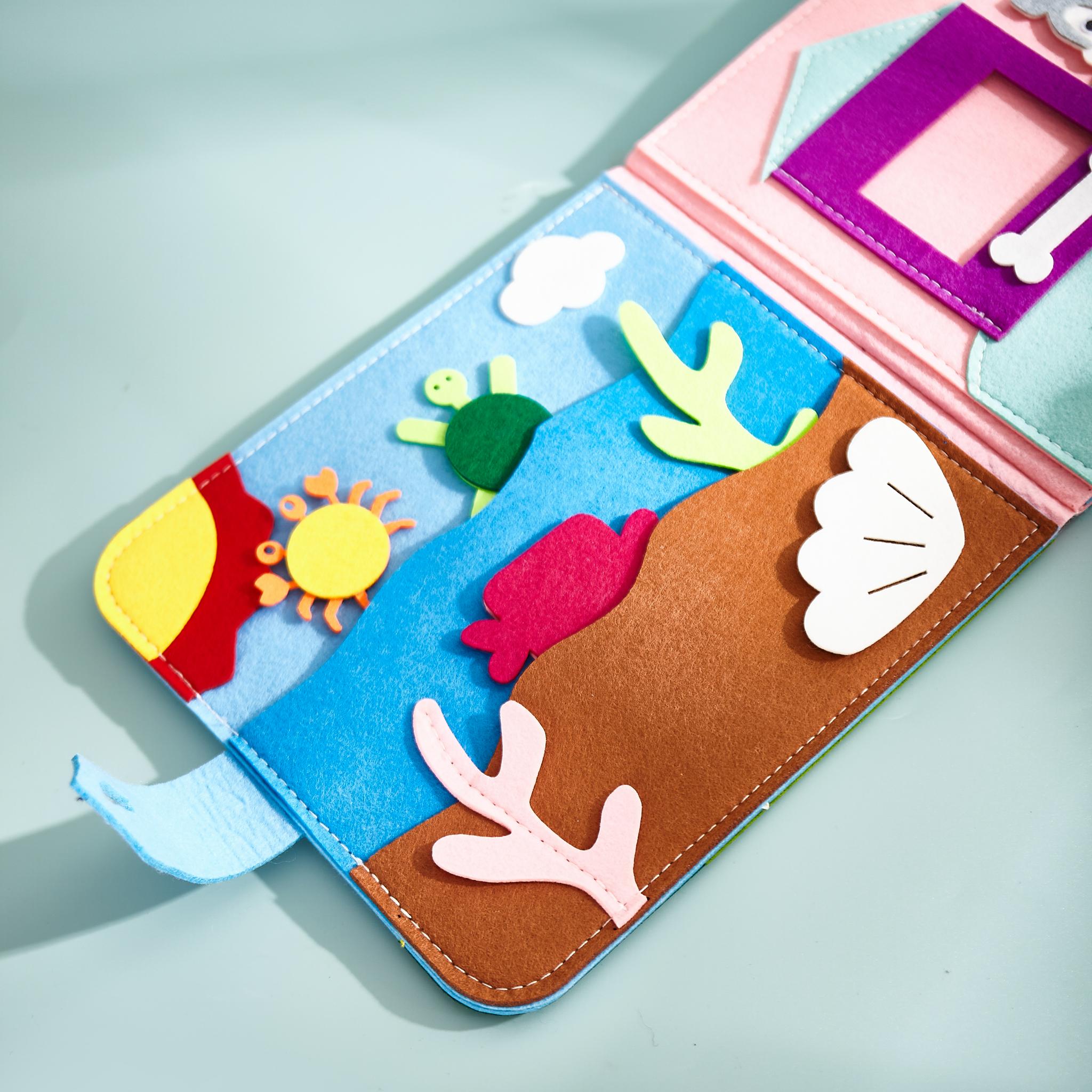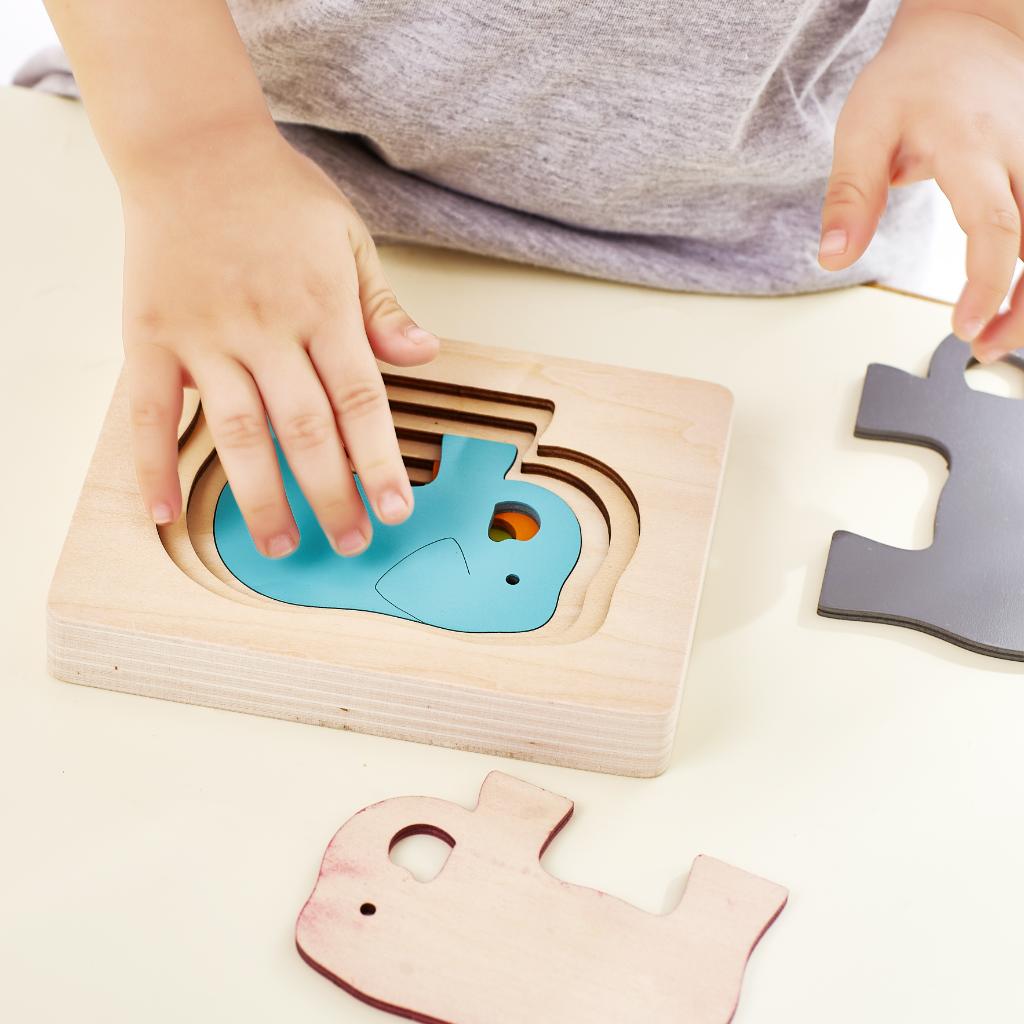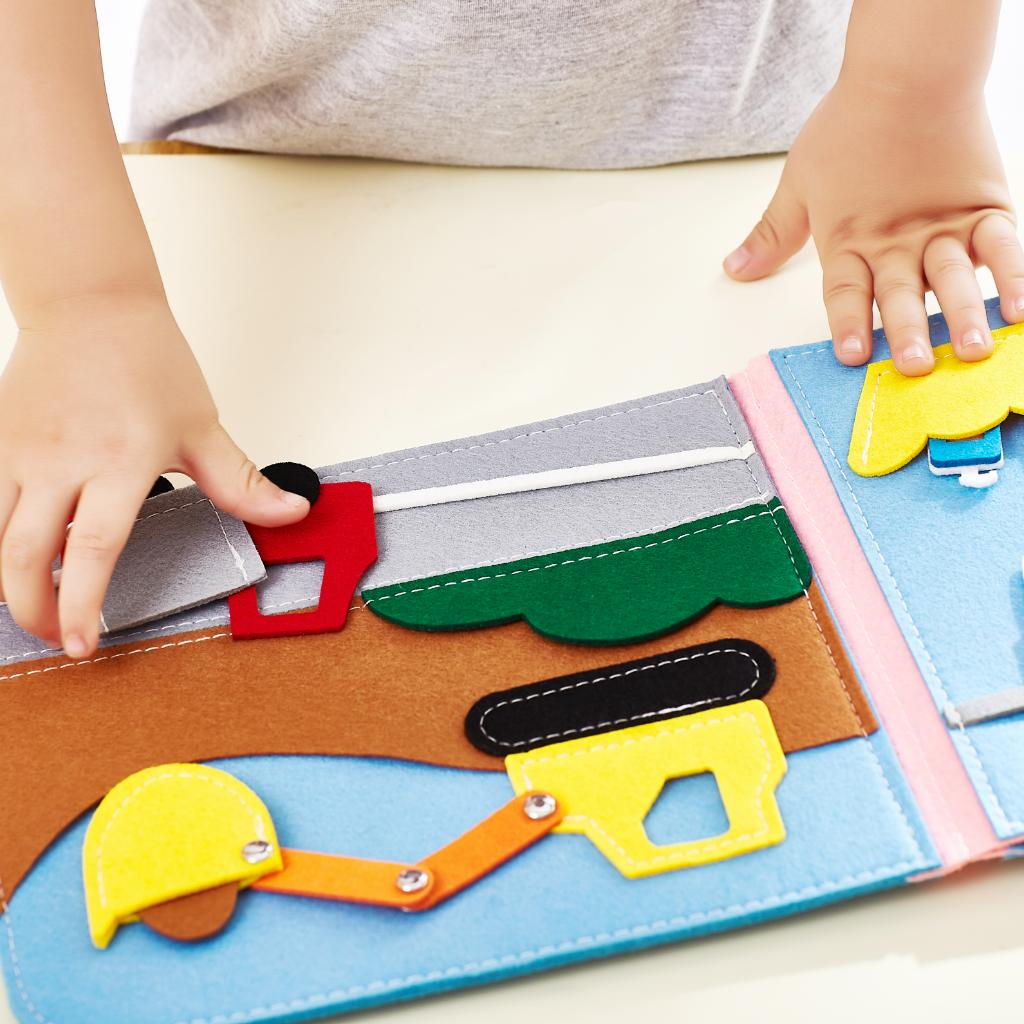 AwariKids Box Bodil: Month 21, 22, 23 and 24
Your child is now at the age where he or she wants to be fully involved; he or she wants to be fully involved in everyday life. That's why the AwariKids Box Bodil was developed by experts so that your child can actively help shape your child. The toy set consists of Montessori toys and educational toys
Animal finger puppets: The set consists of five different finger puppets made of organic cotton. They encourage imaginative play.
Sustainable kitchen sink: The special thing about this kitchen sink is definitely the water function. But don't worry, no water is wasted here thanks to the water cycle. The kitchen is suitable for indoor and outdoor use.
Layers puzzle: The Montessori puzzle consists of five elephants that differ in color and size. The aim is to sort or puzzle them according to size.
Montessori tweezers sorting game: This Montessori toy not only trains fine motor skills, but also promotes the ability to concentrate and trains endurance.
Activity book: Your child can actively remove and reposition elements on each page. This book is a great educational toy.
Each toy set is ideally tailored to the respective age and developmental level. The AWARIKIDS boxes are also available by subscription, so you can easily receive a toy box every two months in your first year of life and every four months in your second year of life. This saves you a long time researching for the right toddler toy. The AwariKids Box Bodil is also ideal as a gift for small children.
- Promotes dexterity
- Trains precise hand-eye control
- Promotes gross motor skills
- Allows you to explore new sensory experiences
- Promotes endurance

Your child is now at the age where he or she wants to be fully involved; he or she wants to be fully involved in everyday life. That's why the Riya box includes an activity book in which your child can actively participate. The box also includes a crawling tunnel, because your child wants to try out new games and preferably with full physical effort. The felt tweezers game promotes concentration and endurance.
Share
30 days return policy
Your satisfaction is our top priority! Buy with confidence as we offer a hassle-free 30-day return policy. You can easily return or exchange any product if it doesn't meet your expectations.
Free advice if needed
Our dedicated team of early childhood educators is here to help you through your parenting journey. We offer free consulting services to answer your questions and provide you with the support you need. Whether you're looking for advice on choosing the right Montessori materials or need personalized recommendations, our experts are just a message away.